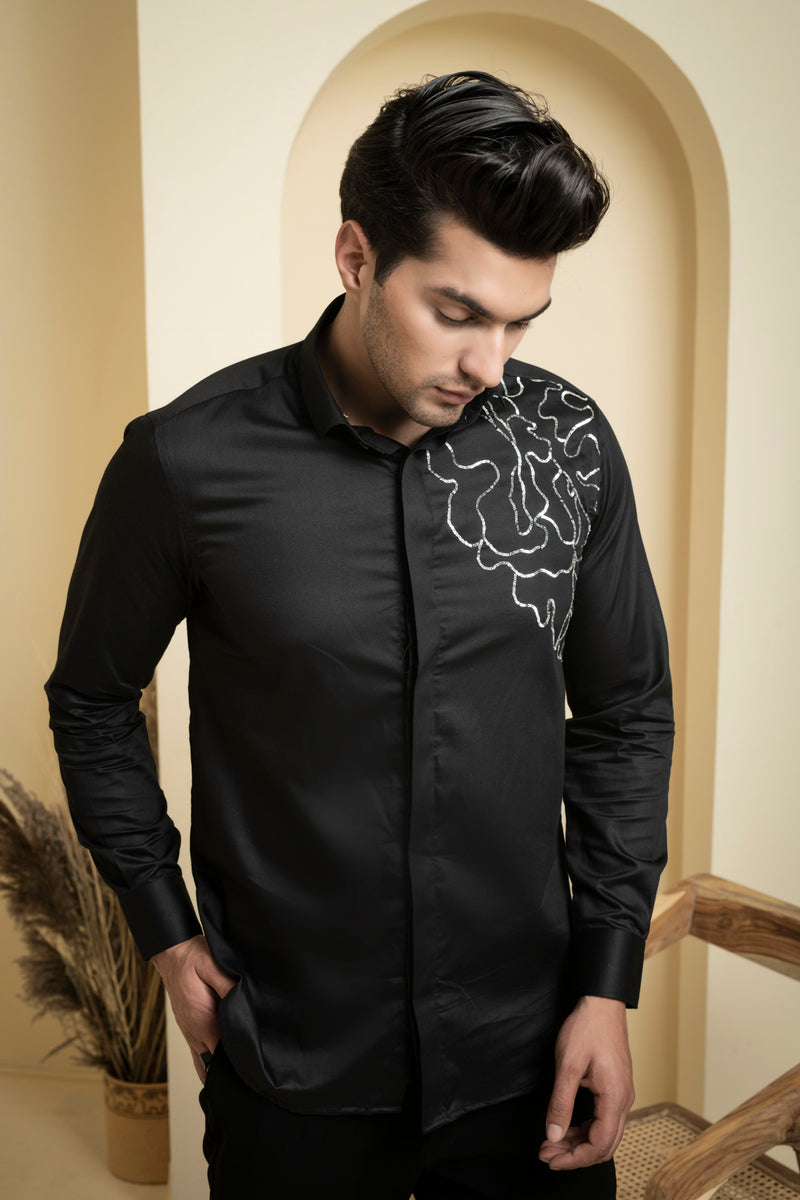 /
---
DESCRIPTION
This black shirt is made of soft and luxurious cotton satin. The material has a slight sheen to it, giving it a sophisticated and elegant look. The shirt features abstract silver embroidery on the left bottom, adding a unique and artistic touch to the garment. The embroidery is delicate and intricate, making it a statement piece that will elevate any outfit. This shirt is perfect for a formal occasion or a night out on the town.
KNOW YOUR FABRICS
Cotton satin Fabric It's a cotton fibers and has a satin weave. The satin weave is a type of weave that produces a glossy, smooth surface with a lustrous sheen. This gives cotton satin a luxurious and elegant look, and it is often used for clothing and other fabrics that require a formal or sophisticated appearance. Cotton satin is also known for its soft and comfortable feel, as well as its durability and breathability.
Designer Quality
Fit On Demand
Hassle Free Return
THE FIT PROMISE
We will call you after the order is placed to confirm the size to make sure you get the perfect fit.
WASH CARE
Dry Clean Only: Give the garment to the a professional dry cleaner, and make sure to let the cleaner know that the garment should be dry cleaned only as it has hand embroidery over the shirt.
Need Assistance?