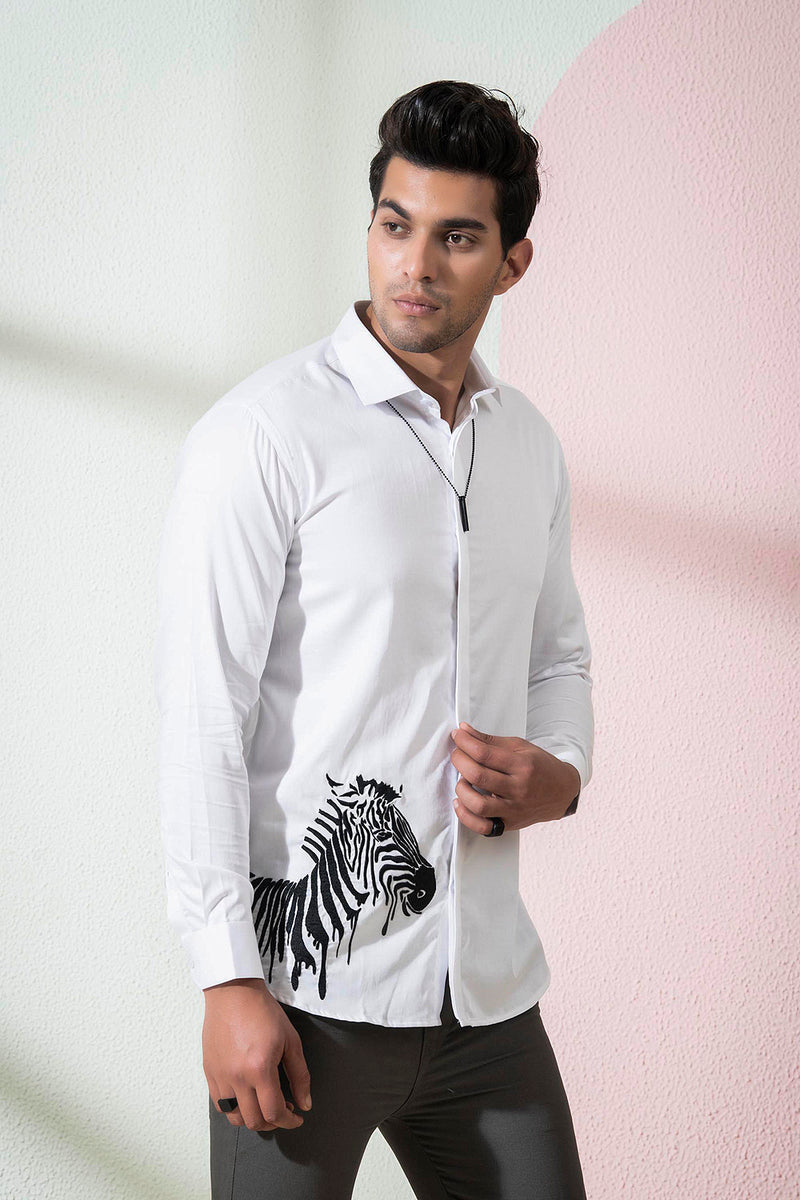 /
---
DESCRIPTION
This white shirt is made of cotton satin, giving it a luxurious and smooth texture. On the right bottom corner, there is a beautiful zebra embroidery in black and white, adding a touch of wild and playful energy to the shirt. This shirt is perfect for those who want to add a unique and edgy twist to their outfit.
KNOW YOUR FABRICS
Giza cotton is satin weaved Cotton that is soft and has silky feel and a lustrous sheen. This gives luxurious and elegant look, and it is often used for clothing and other fabrics that require a formal or sophisticated appearance. Cotton satin is also known for its soft and comfortable feel, as well as its durability and breathability.
Designer Quality
Fit On Demand
Hassle Free Return
THE FIT PROMISE
We will call you after the order is placed to confirm the size to make sure you get the perfect fit.
DELIVERY TIME
Usually dispatched in 4 Days
WASH CARE
Dry Clean / Cold machine wash only: Turn the garment inside out to protect the exterior from damage and to prevent the colors from fading. Avoid using bleach or other harsh chemicals, as these can damage the fabric and cause fading or discoloration. Lay the garment flat to dry, or hang it on a clothesline or drying rack to air dry. Avoid using a dryer, as the heat can shrink or damage the fabric.
Need Assistance?