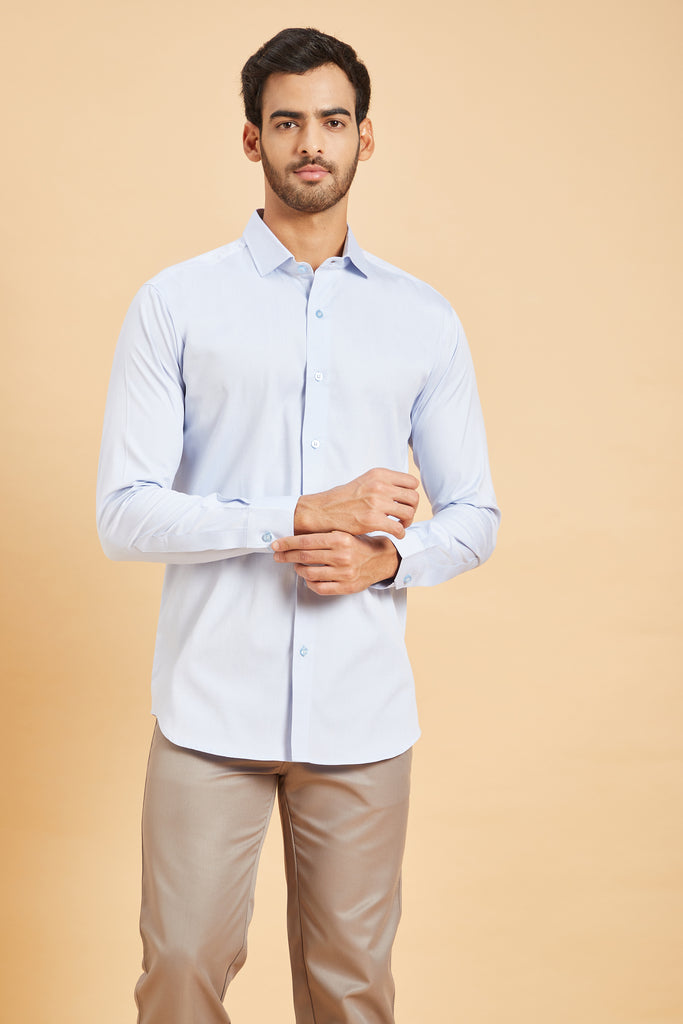 /
---
DESCRIPTION
An Oxford fabric shirt in light blue from a premium fashion apparel brand is a timeless and elegant addition to any wardrobe. Meticulously crafted with the utmost attention to detail, this shirt features exquisite stitching, sophisticated button detailing, and a tailored fit that is both comfortable and flattering. The light blue hue of the shirt exudes a sense of serenity and poise, making it an ideal option for both formal and casual events. The soft blue tone pairs perfectly with a wide range of other colors and styles, allowing for endless wardrobe possibilities.
KNOW YOUR FABRICS
Cotton Satin is light weight cotton with Satin Weave. Is soft, flowy & smooth. This fabric has subtle sheen. A great fabric for any weather condition given it's 100% cotton composition
Designer Quality
Fit On Demand
Hassle Free Return
THE FIT PROMISE
We will call you after the order is placed to confirm the size to make sure you get the perfect fit.
DELIVERY TIME
We usually ship within 5 days
Need Assistance?