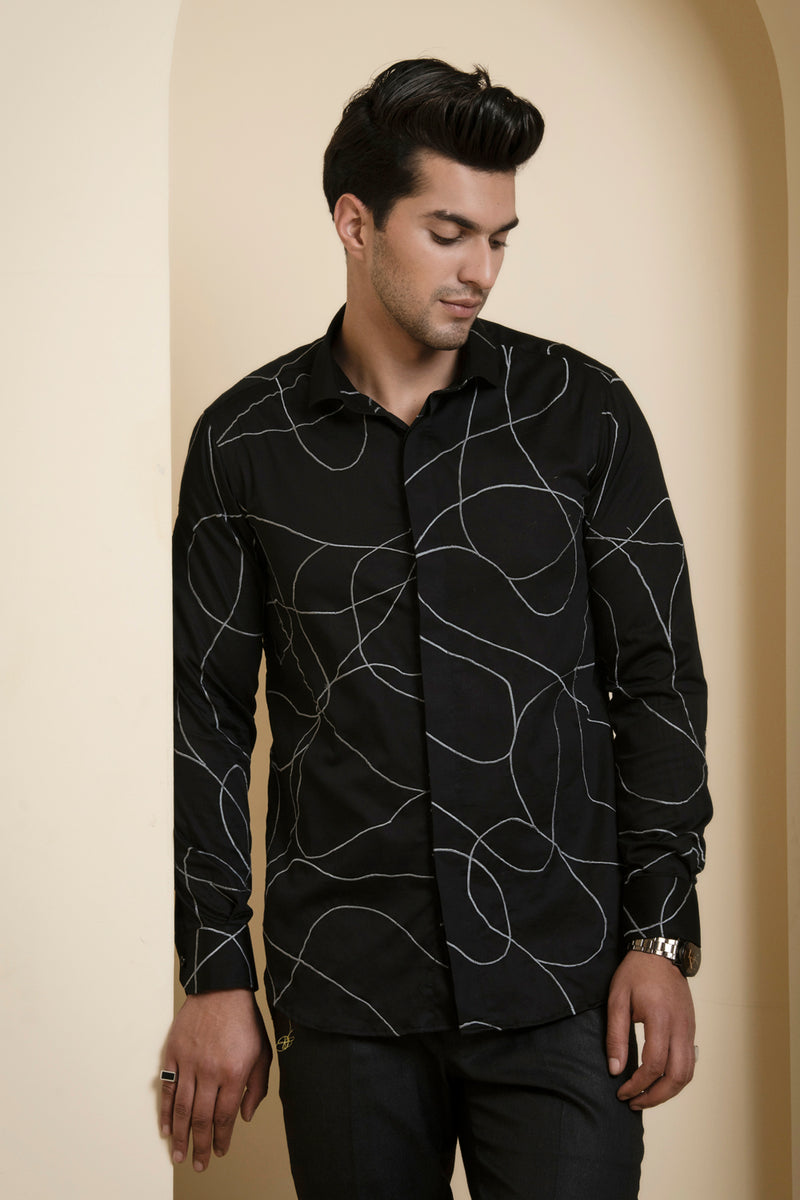 /
---
DESCRIPTION
Introducing our black shirt with abstract embroidery, a must-have addition to any wardrobe. The shirt is made from high-quality cotton satin, which provides a luxurious and comfortable feel. The intricate embroidery on the front and back of the shirt adds a unique touch, making it stand out from other plain shirts. Perfect for any casual or formal occasion, this shirt is sure to make a statement. Plus, its black color will easily match with any outfit. Add this stylish and unique shirt to your collection today.
KNOW YOUR FABRICS
Cotton satin Fabric It's a cotton fibers and has a satin weave. The satin weave is a type of weave that produces a glossy, smooth surface with a lustrous sheen. This gives cotton satin a luxurious and elegant look, and it is often used for clothing and other fabrics that require a formal or sophisticated appearance. Cotton satin is also known for its soft and comfortable feel, as well as its durability and breathability."
Designer Quality
Fit On Demand
Hassle Free Return
THE FIT PROMISE
We will call you after the order is placed to confirm the size to make sure you get the perfect fit.
DELIVERY TIME
Usually dispatched in 7 Days
Need Assistance?