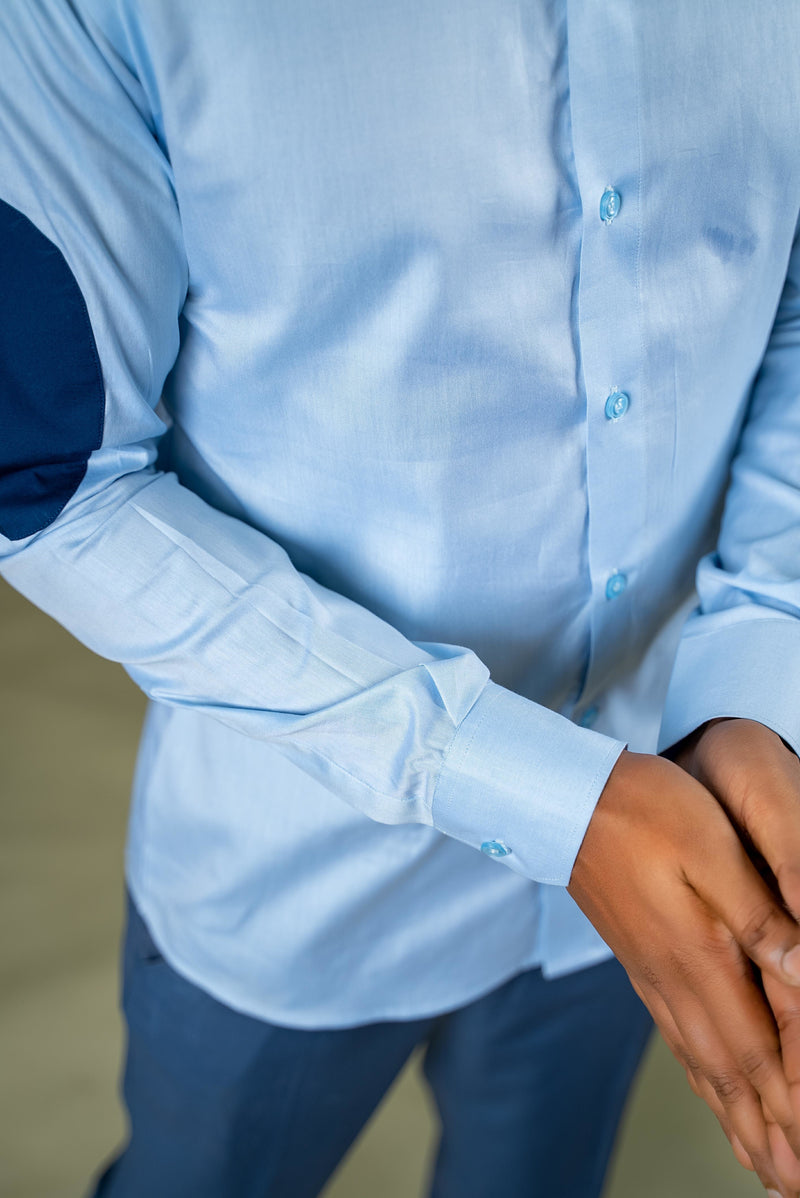 /
---
DESCRIPTION
Here's a powder blue coloured long-sleeved shirt best suited for meetings. It has a different colour near the Collar and Sleeves to give it contrast. The Color combination makes it look cool, decent and Elegant.
KNOW YOUR FABRICS
Poplin Lycra is a type of fabric that is known for its versatility and comfort. It is made from a blend of cotton and spandex fibers, which give the fabric its stretch and flexibility. Poplin Lycra is a lightweight and breathable fabric that is perfect for a wide range of clothing items. Poplin Lycra fabric is commonly used for casual and dressy clothing such as shirts, blouses, dresses, skirts, and trousers. The fabric's ability to stretch and move with the body makes it a great choice for activewear, as well as for everyday wear.
Designer Quality
Fit On Demand
Hassle Free Return
THE FIT PROMISE
We will call you after the order is placed to confirm the size to make sure you get the perfect fit.
Need Assistance?