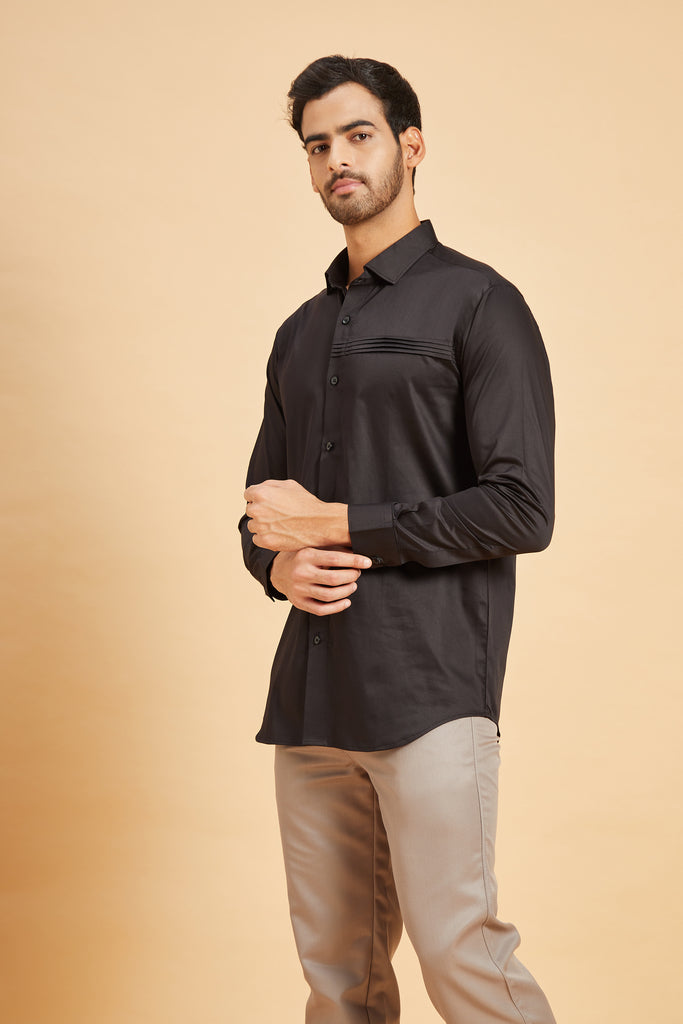 /
---
DESCRIPTION
A Giza cotton fabric shirt in black is a luxurious and stylish option that is perfect for formal and dressy occasions. Giza cotton is a high-quality cotton fiber that is known for its softness, durability, and luster. The fabric is made from the long and fine fibers of the Giza cotton plant, which are handpicked and carefully processed to ensure the highest quality. The black color of the shirt adds a touch of elegance and sophistication, making it a popular choice for formal events or business attire. Black is a versatile color that pairs well with a variety of other colors, allowing for easy coordination with other clothing items.
KNOW YOUR FABRICS
Giza Cotton Fabric It's a cotton fibers and has a satin weave. The satin weave is a type of weave that produces a glossy, smooth surface with a lustrous sheen. This gives cotton satin a luxurious and elegant look, and it is often used for clothing and other fabrics that require a formal or sophisticated appearance. Cotton satin is also known for its soft and comfortable feel, as well as its durability and breathability.
Designer Quality
Fit On Demand
Hassle Free Return
DELIVERY TIME
We usually ship within 5 days.
WASH CARE
Dry Clean / Cold Machine Wash
Need Assistance?