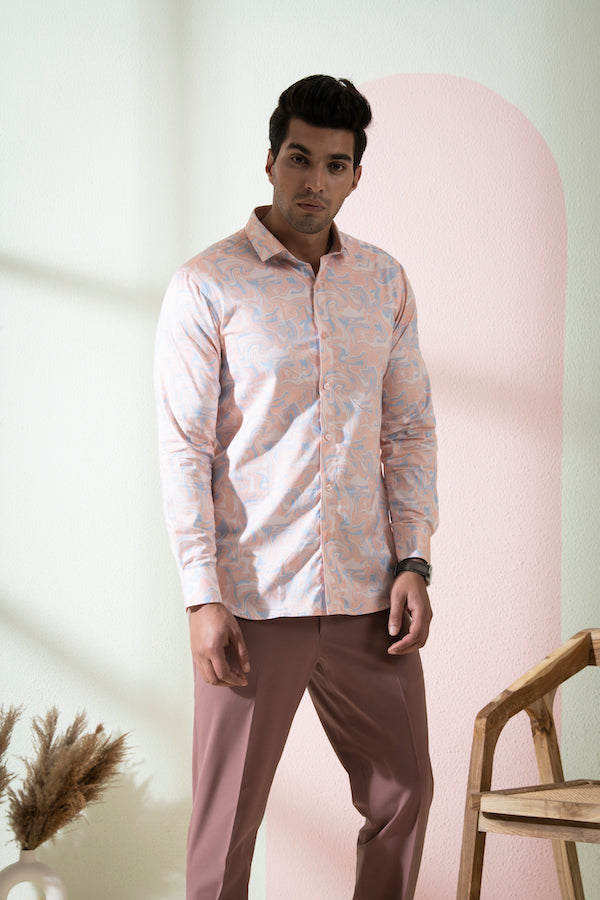 /
---
DESCRIPTION
The abstract peach and blue print shirt is a unique and stylish addition to any man's wardrobe. Made of soft, comfortable cotton fabric, this shirt is perfect for any occasion. The abstract peach and blue print adds a pop of color and interest to the shirt, making it a stand-out piece. Whether dressing up for a special event or keeping it casual for a day out, this abstract peach and blue print shirt is a must-have.
KNOW YOUR FABRICS
100% cotton: printed shirt fabric is a type of fabric that is made entirely from cotton fibers and features a printed design on the surface. A 100% cotton printed shirt fabric is ideal for shirts because it allows the skin to breathe and prevents sweating, while also providing a comfortable and stylish look.
Designer Quality
Fit On Demand
Hassle Free Return
THE FIT PROMISE
We will call you after the order is placed to confirm the size to make sure you get the perfect fit.
DELIVERY TIME
Usually dispatched in 2 Days
WASH CARE
Dry Clean / Cold machine wash only: Turn the garment inside out to protect the exterior from damage and to prevent the colors from fading. Avoid using bleach or other harsh chemicals, as these can damage the fabric and cause fading or discoloration. Lay the garment flat to dry, or hang it on a clothesline or drying rack to air dry. Avoid using a dryer, as the heat can shrink or damage the fabric.
Need Assistance?